October 1st 2019 at 6:00 P.M. at the Cambria County Library:Barbara Zaborowski will be talking about the fire house logs which were donated to us a few months ago, as well as the Cambria Memory Project.
September 3rd 2019 at 7:00 P.M.: Barabara Zaborowski, of the Penn Highlands Library, will speak on our recently obtained Johnstown Area Fire Company Ledgers and the Cambria Memory Initiative.
July 2018 Meeting, Speaker: Laura Huechel, We had a tour of Alma Hall on Main Street in Downtown Johnstown, it is currently the meeting place for the International Order of Odd Fellows
(Click image to see more images)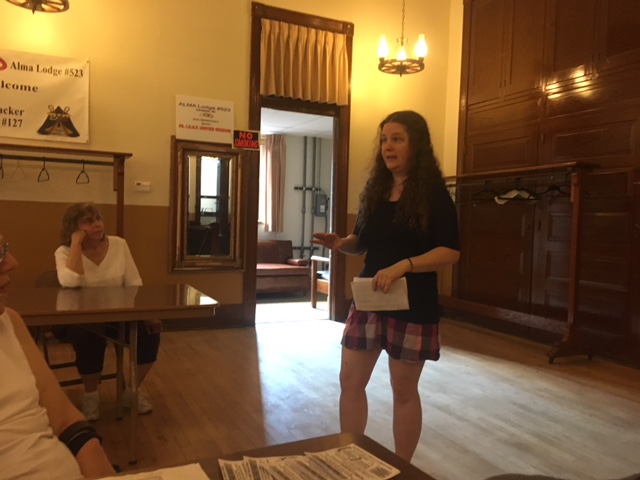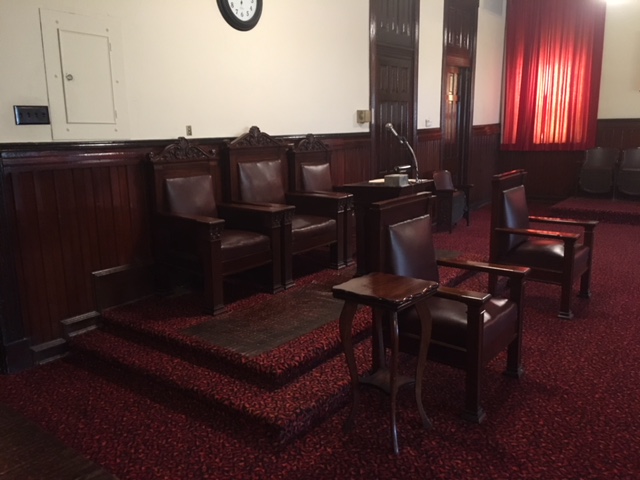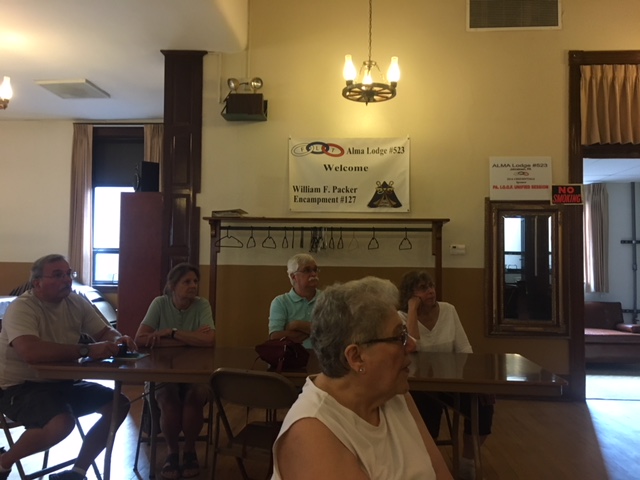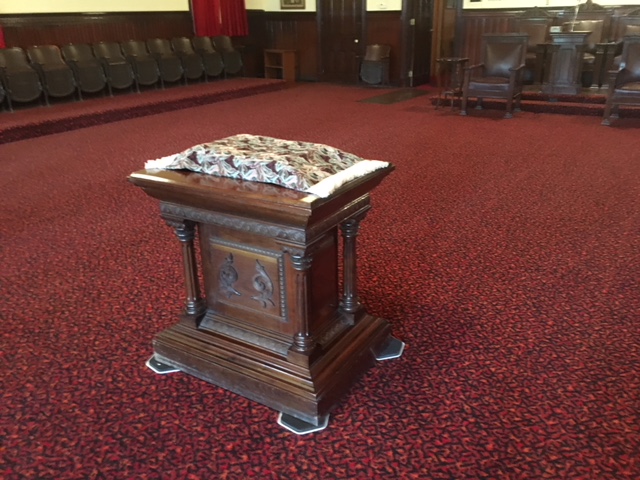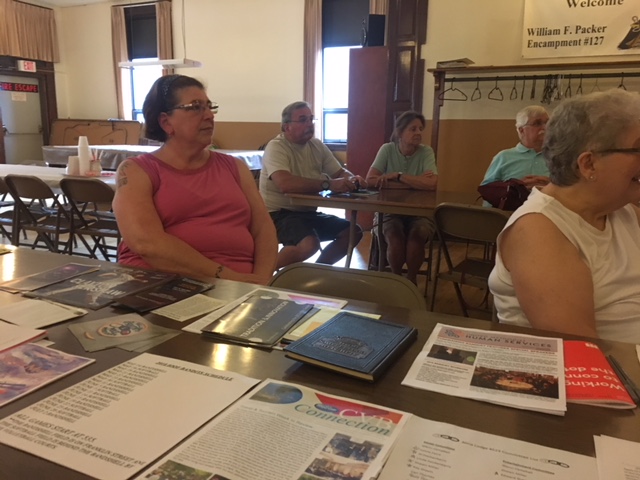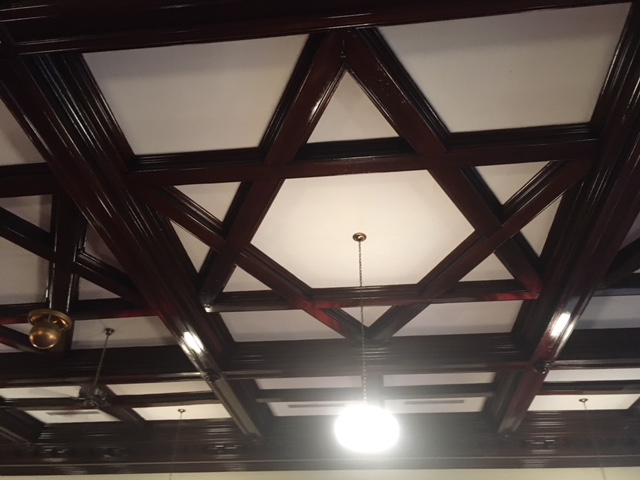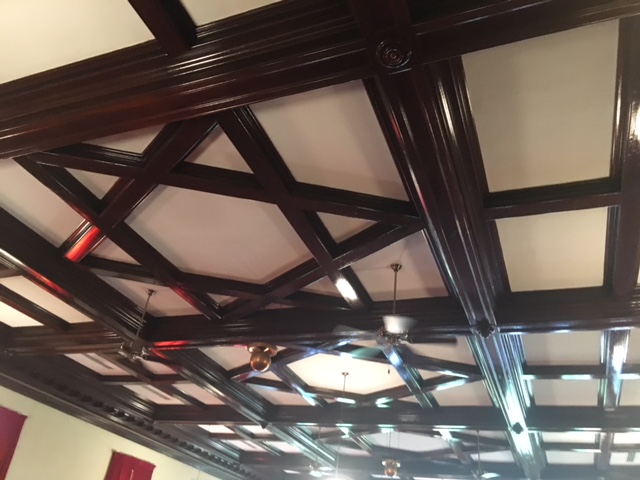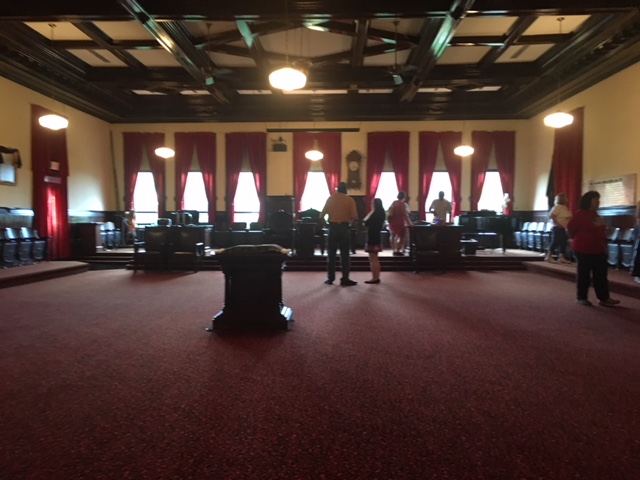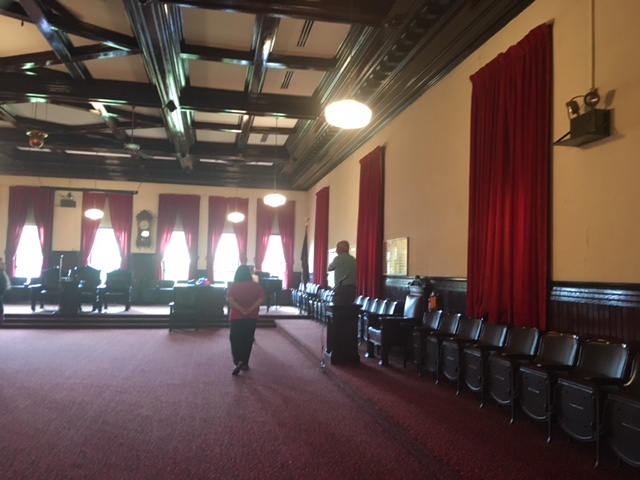 April 2018 Meeting, Speaker: Bruce Haselrig, Discussed the African American Heritage Society and its work in creating a special room and exhibits at the JAHA Discovery Center. Claudia Jones, Clea Hollis, Elaine Adams, and others are working on the project. Dates for an open house will be announced.
October 3rd, 2017, Speaker: Robert Sutt spoke about his bottle collection
March 7th, 2017, Speaker: George Hancock spoke about the history of UPJ
December 6th, 2016, Speaker: Park Cover spoke about photo restoration
August 2nd, 2016 Picnic Meeting at Penn Highlands, Speaker: Al Brindza spoke about his experiences as a ghost hunter and his participation in an Anderson Cooper documentary. We also enjoyed our annual picnic.
April 5th, 2016 Meeting, Speakers: James Gindlesperger talked about the Civil War
March 1st, 2016 Meeting, Speaker: Kevin Kuhn talked about medicine during the Civil War
Click the image to go through the gallery
February 2nd, 2016 Meeting, Speakers: Connie Martin and Nancy Hoover
December 1st, 2015 Meeting, Speaker: Brian Ensley
November 3rd, 2015 Meeting, Speaker: Bob Hancock